Exclusive offers for VMI's 60th anniversary!
VMI continues to celebrate its 60th anniversary with a new limited edition of the brand's emblematic equipment: PH612 XV planetary mixer ! Since 1960, VMI has been the historical Partner of artisan Bakers-pastry chefs. In 2020, VMI will celebrate its 60 anniversary with promotional offers and limited editions on VMI's iconic equipment.
Second limited edition : PH612 XV planetary mixer "French Know-How", with 60 numbered machines*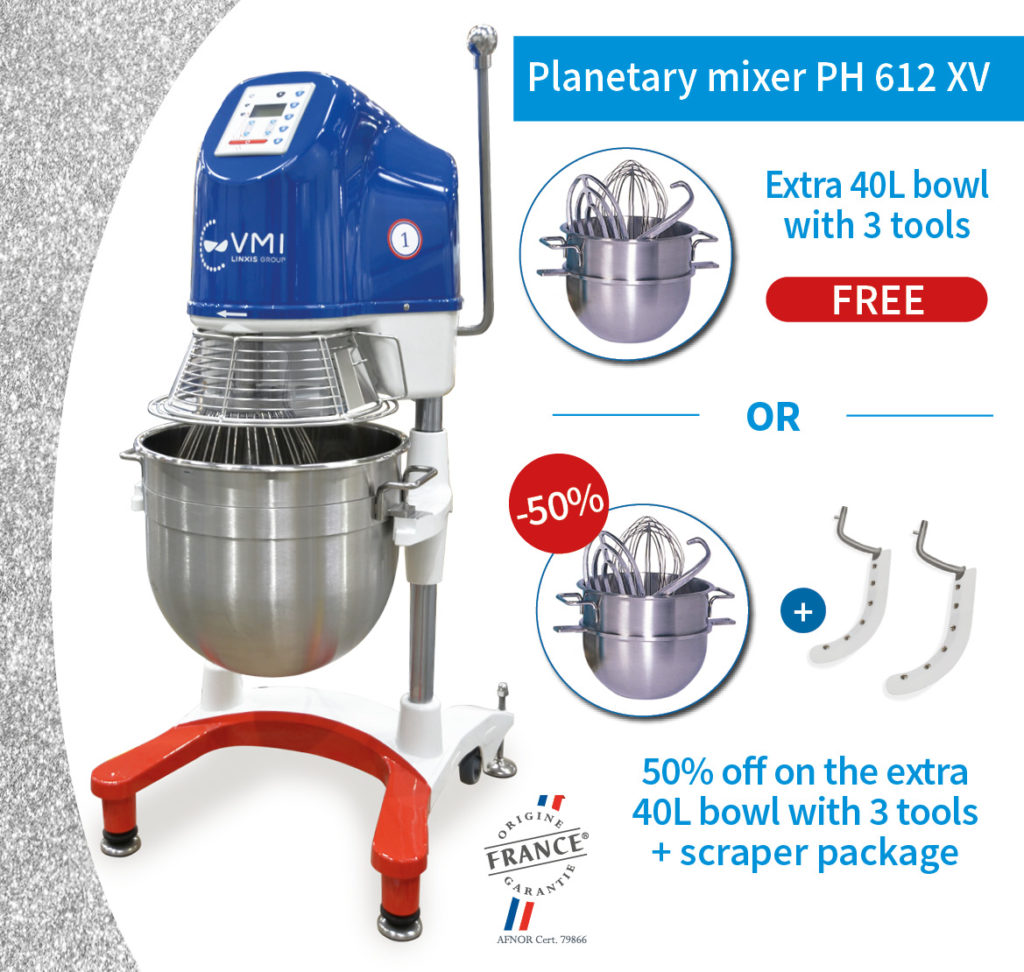 * Offer valid for all orders placed from 1 September 2020 to 31 December 2020 inclusive, while stocks last (60 numbered, limited edition machines). Model planetary mixer PH612 XV, 60 litre stainless steel bowl, 3 tools (whip, paddle, spiral), recipes programming mode. Electrical Supply: 400V Tri + Earth – 3kW – 10 Amperes
From the 1st September to 31 December 2020, take advantage of the promotional offer of your choice and get the planetary mixer in limited edition :
Extra 40 litres bowl with tools for free
Or 50% off on the extra 40 litre bowl with tools + scraper package (for 40 & 60 liter bowls)
A 100% French, committed brand
As a leading expert in all kneading technologies, VMI is committed to always providing better support to its customers.
Application to updates in NF standards and European certifications
VMI machines in the artisan bakery range guaranteed for 3 years
Origine France Garantie Label : certifies that 50% of the value of the product comes France (design, parts, labour…)
Continuous quality improvement with ISO 9001 certification
Commitment to eco-design with ISO 14001 certification

Legacy supplier of bakery professionals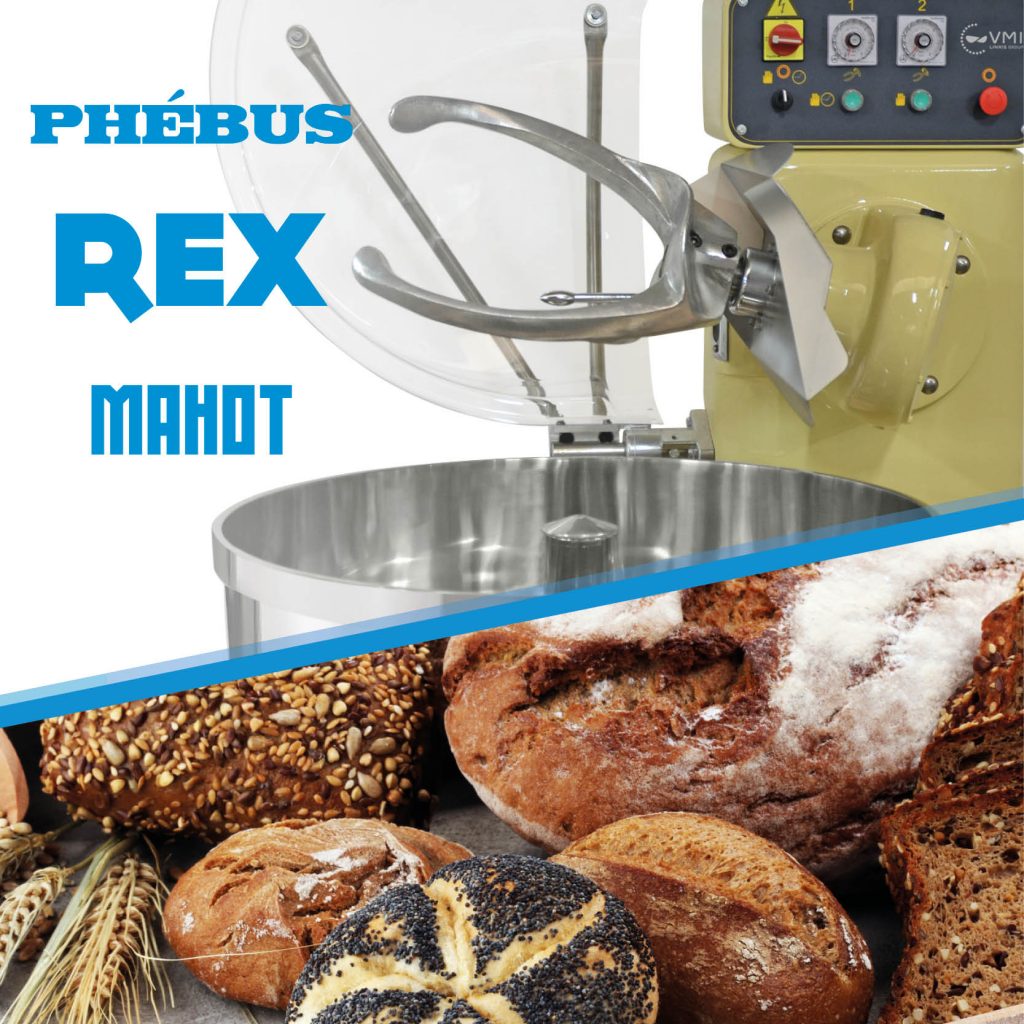 Since 1960, VMI has been manufacturing and designing from its single production site in the Vendée region (France), the kneaders and mixers that equip the bakeries of artisan Bakers, in France and throughout the world.
Under legacy brands such as PHEBUS, MAHOT and REX, VMI kneaders are the most efficient in kneading.