Careers
For over 70 years, VMI has been a worldwide reference for the designing and manufacturing of mixing equipment for the food, bakery, cosmetic, and pharmaceutical industries.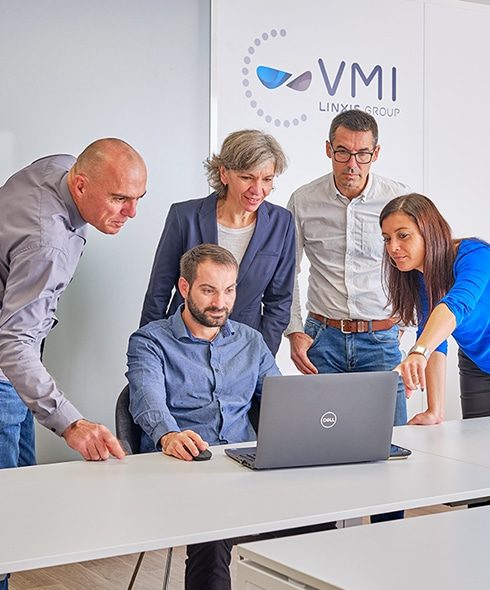 Together, Let Us Create Tomorrow's Technology
More than 230 employees work daily to provide our customers with innovative solutions.
The head office and production plant are located on a single site in Montaigu-Vendée (30 min from Nantes, France). Our company moved into this space of 13,000 sq.m in 2017.
VMI encourages internal collaboration and the active involvement of all our employees. And by contributing to large-scale industrial projects on an international scale, we push our employees to grow on both a professional and personal level.
VMI is part of the Linxis Group, and our membership in this industrial group opens doors to a large scope of exciting projects that contribute to the richness of our employees' careers. The companies in the Linxis Group share skills, work in synergy, and promote internal mobility.
Working in a Challenging Environment
Our employees' technical know-how, creativity, and initiative ensure that we perform to our customers' expectations and continue to improve our processes.
VMI jobs are as diversified as they are complementary:
Engineering (electrical, mechanical, and automation engineering offices)
R&D
Production (machining, painting, assembly, maintenance)
Purchases
Marketing and Sales (France and International)
Customer Services
Quality Safety Environment
IT
Human Resources
Finance
The development and transmission of industry expertise are our top priorities. We pay special attention to our employees' professional training and skills development throughout their careers.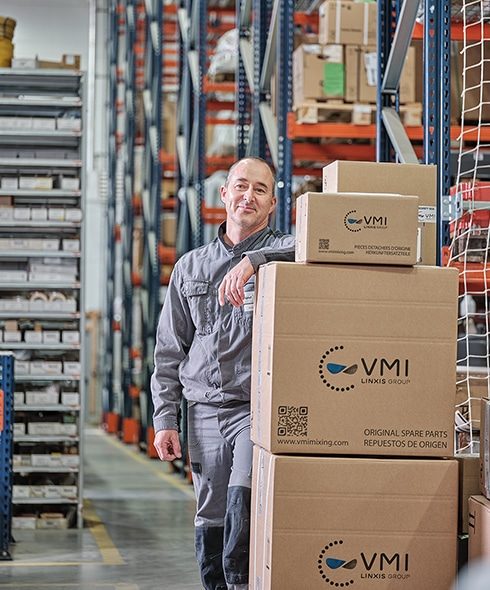 Opportunities for Your Careers
VMI is a dynamic player in the Nantes and Vendée economic region and is regularly on the lookout for fresh talent in the following roles:
Mechanical Fitter
Electromechanics
Control engineers
Mechanical designers
On-site operation Technicians
Storekeeper Forklift operators
Interested in joining our team? Send your applications to recrutement@vmi.fr.
Key Figures:
Over 200 students trained over ten years
Approximately 3,000 hours of training delivered every year
97% of employees have permanent contracts
An average of 13 years of seniority
Distribution by age:
8% are under 30
22% between 31 and 40
40% between 41 and 50
30% are over 50