Full Mixing Solutions for Cosmetic and Pharmaceutical Industries in North America
VMI offers premium mixing solutions covering all the process needs of the Cosmetics and Pharmaceutical industries. Our equipment is reliable, modular, and designed to meet your specific requirements from the laboratory to pilot units to production platforms.
For more than 70 years, we have supported the biggest names in cosmetics and pharmaceuticals in the world in optimizing their mixing processes. Our long-term commitment is to provide efficiency and innovation to meet your long-term development and performance challenges.
Our North American team is ready to support you, feel free to contact us!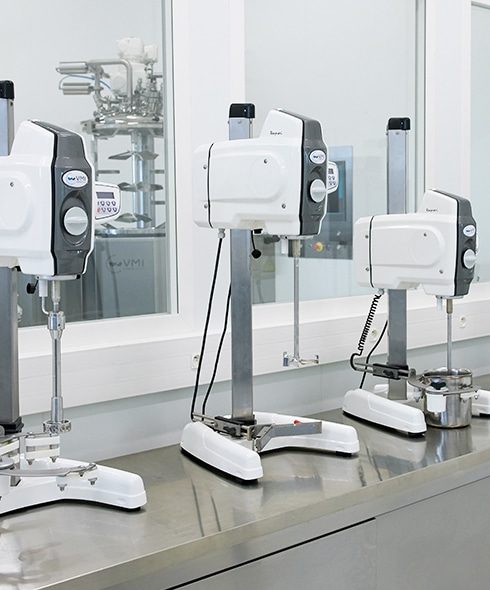 Turbotest® Bench-Top Mixer
The Turbotest® laboratory high speed mixer allows for the processing of a wide range of formulations. This is possible thanks to over 100 attachment combinations, to produce a wide range of applications, such as creams, foundations, or even gels. This equipment is ideal for quality tests, R&D trials, and the development of new formulations.
The Turbotest® is the reference for the largest cosmetic and pharmaceutical laboratories in the world.
Capacity from 250 ml to 20 liters
Versatility of application processes (suspension, homogenizing, emulsion, dispersion, dissolution, and mixing of pastes)
Ergonomics and safety of operators
Scale-up results on other VMI mixer ranges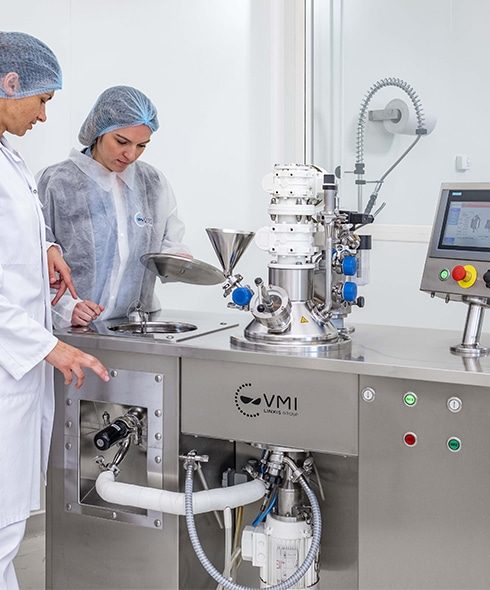 Trilab Vacuum Mixer Homogenizer
The Trilab laboratory vacuum homogenizer supports your product development under production conditions. According to your needs, the Trilab leads your dispersion, emulsification, and homogenization processes to success.
Choose this all-in-one machine to develop and produce your cosmetics, personal care, and pharmaceutical emulsions, lotions, toothpaste and many more applications.
Capacity from 10 to 50 liters
Flexibility in production volumes
Easy access to agitators thanks to the liftable cover
Vacuum, heating, high shearing, and many more features and options
Simple and intuitive operations with the touch control interface
Perfect for the laboratory environment thanks to its mobile and comptact design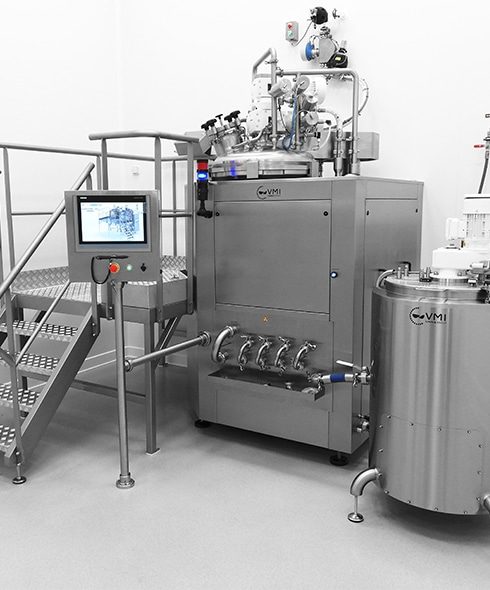 Production Vacuum Mixer Homogenizers
Our comprehensive and automated range of vacuum homogenizers is ideal for high volume production and is built to the highest quality, safety, and hygiene standards in the pharmaceutical and cosmetic industries.
Move up to a new dimension with your mixing process by opting for a system with a small footprint and great flexibility. Gain productivity, safety, and reduce labor costs by automating the melting of waxes, introducing powders with vacuum, cleaning in place, and tracking your operations.
Going from a foundation to a mascara production cycle in a few hours seems impossible to you? Discover with our smart, innovative, and automated mixing solutions.
Capacity from 150 liters to 20 tons
Accessible introduction of ingredients thanks to a vacuum introduction valve into the heart of the emulsifier
Adaptability of the equipment to the cleanroom, or even the production platform environment and small footprint
Automation, traceability, and control through touch screen control panel
Numerous possibilities and options

Local Service Assistance and Support
VMI North America Corp. supports its customers once the mixing equipment has been installed. The aer-sale service provides responsive and efficient solutions if a problem has been analyzed and identified.
VMI North America and its network of agents store and supply the spare parts required to maintain its customers' equipment.
If you need parts or service assistance, please contact us at +1 (816) 708-0654 or by email at servicena@vmimixing.com and we will be happy to help you.

Your Contacts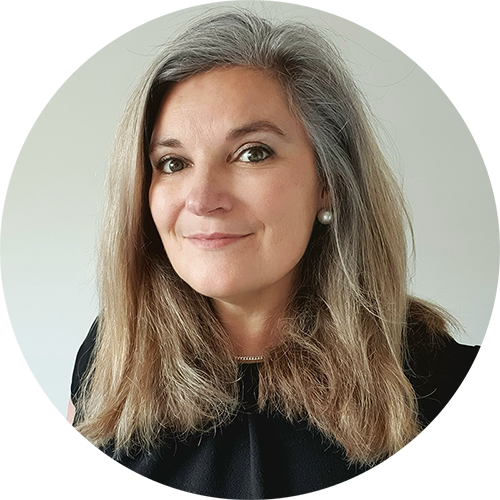 Anne-Marie KERVRAN
Area Sales Manager
Canada | West USA
amkervran@vmi.fr
+1-816-208-8469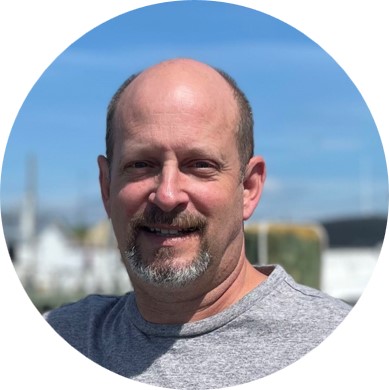 Doug COHEN
VMI Sales Representative
East USA
dcohen@mixdyn.com
+1-631-838-3640
A question? A request for a quote?
Fill in the form, and we will get back to you.