Optimization and Process Support

VMI has five technologists in our Process Development Center available to analyze any production challenges you may have. Our Process Development Center covers 700 sq. m and includes a production laboratory for Food and Bakery manufacturers, a production laboratory for Healthcare and Chemical manufacturers, an analysis room, and two meeting and training rooms.

VMI provides production equipment to help you perform tests with your raw materials and ingredients. Density, viscosity, texture, 3D imaging of the finished product–you can measure all these parameters in the analysis room. This way, we provide easy-to-scale results that can help you optimize your processes.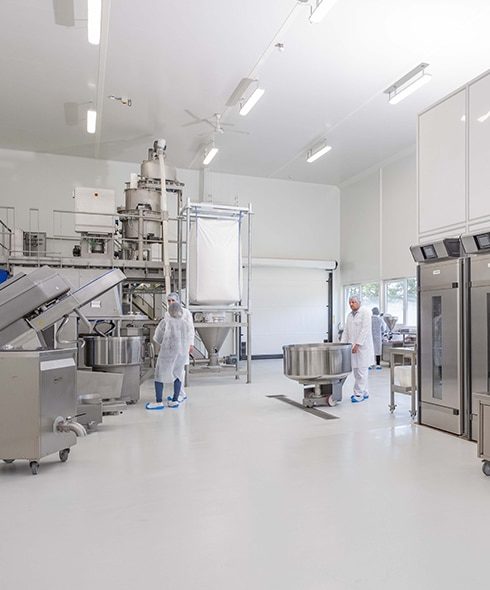 Process Optimization in Our Trial Center
VMI welcomes you to our Process Development Center to perform testing, develop products, and select the right mixing equipment.
Our laboratories are equipped with all our mixing solutions and an analysis room. They're ready for you to design products, test formulations, and validate the mixing and manufacturing process.
Our technologists work from the definition of your recipe or formulation to the achievement of the finished product and help you to optimize your mixing throughout the entire process. They conduct the tests in agile mode, adapting each subsequent test based on the previous results obtained. After the tests, our technologists share with you the analysis report containing the recorded data. This report includes data on the mixing process and measurements of product texture, density, viscosity, porosity, and more. Any observations and analyses shared will be based on the expectations defined before the test, and you will receive suggestions on how to best meet your initial goals. As the customer, you get to decide the next steps.
On-site Process Support
A VMI R&D specialist carries out a remote or in situ inventory of your current operation (equipment and processes). They assess your production constraints with your objectives in consideration. You can schedule and conduct these tests on your production site.
Process audit: Our specialist notes the process parameters for your mixture and of the entire facility (if necessarily)
Tests: To help you implement corrective measures, we perform tests with progressive adjustments to ensure only a minimal impact on your current production cycle.
According to the deliverables defined during project preparation, our expert then reports to you the observed elements, corrections that should be immediately made, and recommendations to improve your processes. Our expert will come back to you to assess the corrective measures you've implemented three months after the on-site assessment.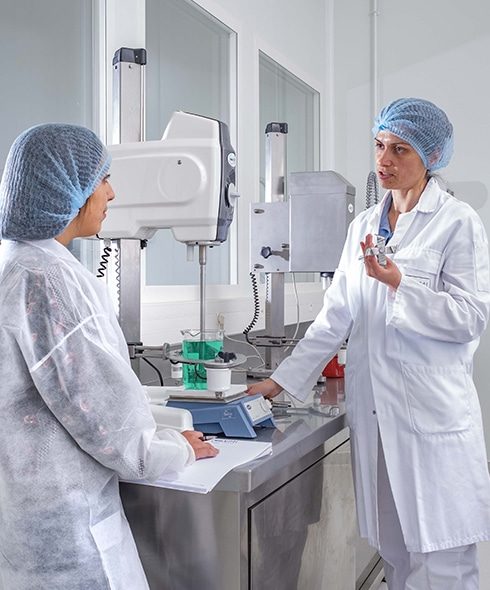 Training in Our Process Development Center
Our Process Development Center offers training modules for anyone in the food or health industry who wants to acquire deeper knowledge and skills in mixing processes and equipment. Our technologists will be available to help you define your training path.

The training covers the following topics:
Optimizing and controlling mixing time
Determining the suitable mixing unit
Qualifying and introducing raw materials
Industrial up-scaling
Improving cleaning and sterilization in place (duration, consumption, etc.)
Specific mixing processes (emulsification, dispersion, aeration of the mixture)
We deliver our training courses in our Process Development Center. Other formats are possible, including remote or on-premises training.
Guided tour of our Process Development Center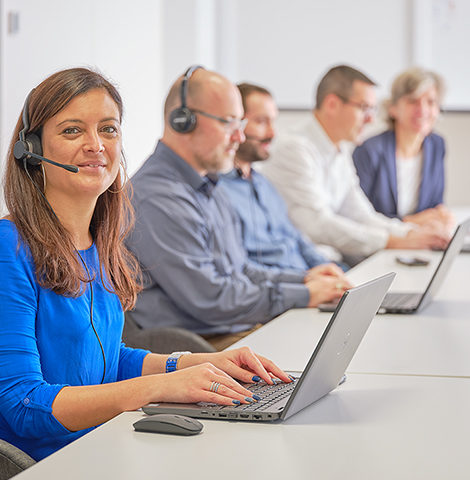 Our international customer service team is available to advise you and meet your needs for spare parts, troubleshooting, maintenance, and much more. Our staff is multilingual and will assist you according to your industry. Together, we can find the optimal solution to any concerns or needs you may have.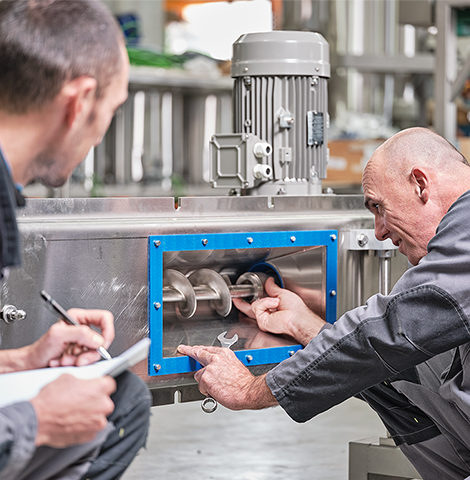 Anticipation is vital to extend the lifespan of your equipment. To optimize the operating times of your installation, VMI is here to support you in the execution of your operations. We offer a wide range of annual preventive maintenance and technical coaching contracts to optimize the use and maintenance of your equipment.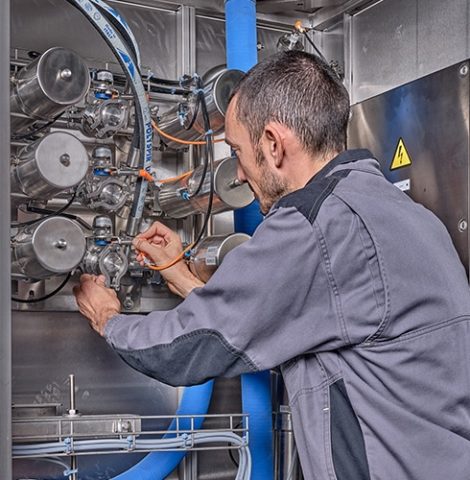 We understand your equipment installations may undergo numerous changes during their lifespan, so VMI's customer service offers you long-term benefits. With our expertise, we will advise you on ways to improve your facility, whether you need to upgrade your teams' knowledge, modify your equipment, or analyze your processes.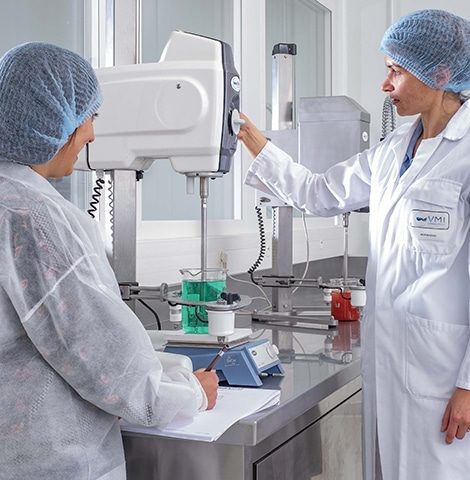 VMI assists its customers in the food and healthcare industries by developing customized mixing solutions that optimize your manufacturing processes. Our technologists encourage you to visit our Process Development Center to test your product on our equipment or to simply examine our product offerings. Our technologists are also able to assist you at your production site.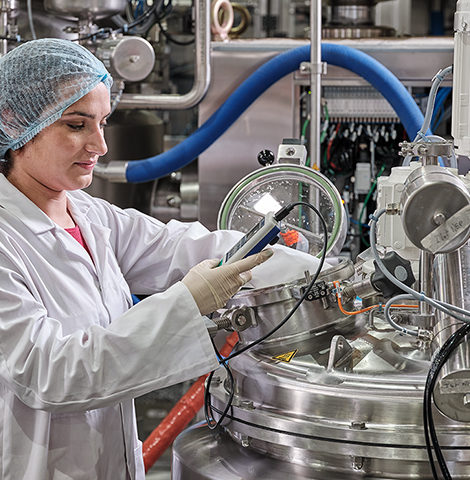 Request for information