Customer Support

VMI's international Customer Service team is available to work with you to meet requests for spare parts, breakdown repairs, maintenance, on-site operations, machine audits, and more. Our multilingual staff will respond to your needs according to your industry, whether you work in food (bakery, pastry, or snacks) or health (cosmetics, pharmacy, or fine chemicals). Together, we find the right solution that will take into account any regulatory, financial, or production restraints.
Spare Parts
Having spare parts available in case of emergency issues is essential to ensure production continuity. We have a constant supply and stock of spare parts to ensure we are responsive to any customer requests for these parts. Our original parts are designed to comply with industry standards and guarantee optimal performance of your equipment. We also offer maintenance parts kits that can be custom-made according to your unique needs. These parts can be shipped to you, no matter the age of your VMI machine or your location.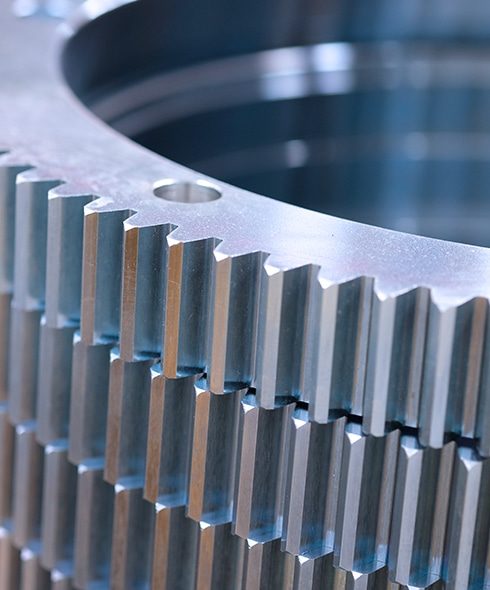 VMI E-Service
You can now order your spare parts online via VMI's e-Service! Our website also allows you to:
get quotes while checking the availability of parts in our stock
place orders 24 hours a day, 7 days a week
find your spare parts through the search via reference feature or via the machine design structure.
access the technical documentation of your machine from any device (smartphone, tablet, laptop)
Our website is available in 4 languages and allows you to have easy and secure access to your equipment's information. We know that flexibility is important, so you can easily place orders, request quotes, and manage your equipment at any time from any device.
Technical Assistance
VMI can support you in reducing production downtime and optimizing your manufacturing processes. Wherever you are in the world, you can access our technical assistance service.
We have a dedicated telephone hotline to ensure fast and efficient remote diagnosis of your problem and a worldwide network to facilitate urgent repairs. Our multilingual technical experts can access your VMI machines via a secure internet connection, so we encourage you to take advantage of our technical support. We will do our utmost to help your team acquire the necessary skills to improve the durability of your equipment.
VMI Customer Service is available from 8:00 am to 6:00 pm (GMT Paris). Our experts can assist you in French, English, Spanish, Portuguese, and German. To get in touch with us, please use the following contact details according to your industry:
Reseller or VMI representative:
Food & Bakery industry:
Healthcare & Chemicals industry:
Other profile: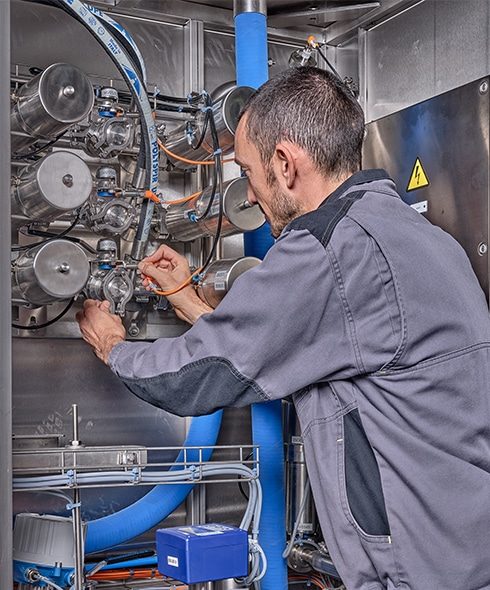 Repair
Our service technicians are available to travel to your site, wherever your site is located. Whether it is for starting up your VMI installation, troubleshooting issues, or providing maintenance help, our technicians will provide in-situ advice, analysis, and effective repairs on your equipment to guarantee its optimal usability and availability.
We can also carry out repairs and maintenance operations for any machine in our own factory. Whether you need a technician to visit or to ship your equipment to our workshop, we take care of the logistics for you.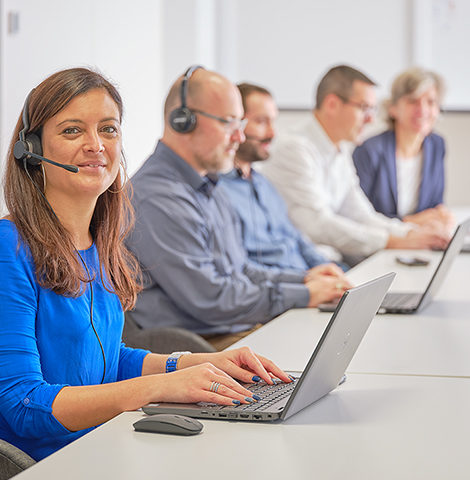 Our international customer service team is available to advise you and meet your needs for spare parts, troubleshooting, maintenance, and much more. Our staff is multilingual and will assist you according to your industry. Together, we can find the optimal solution to any concerns or needs you may have.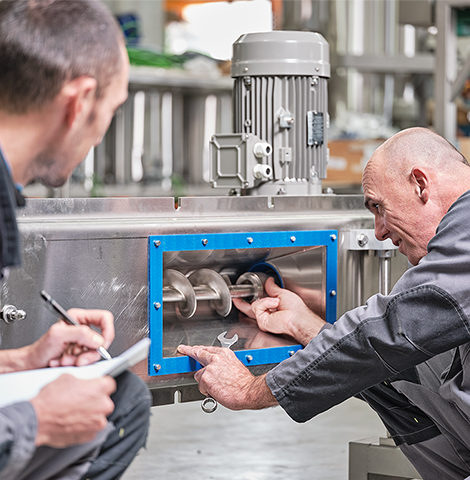 Anticipation is vital to extend the lifespan of your equipment. To optimize the operating times of your installation, VMI is here to support you in the execution of your operations. We offer a wide range of annual preventive maintenance and technical coaching contracts to optimize the use and maintenance of your equipment.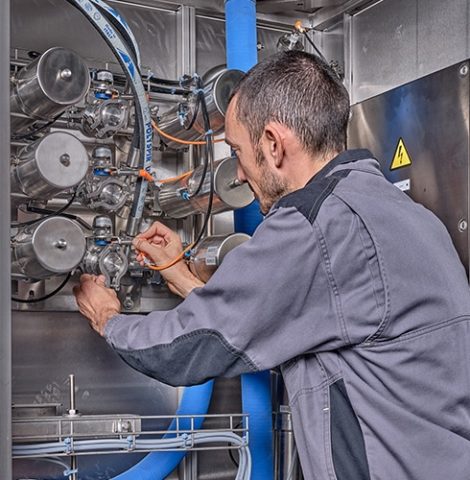 We understand your equipment installations may undergo numerous changes during their lifespan, so VMI's customer service offers you long-term benefits. With our expertise, we will advise you on ways to improve your facility, whether you need to upgrade your teams' knowledge, modify your equipment, or analyze your processes.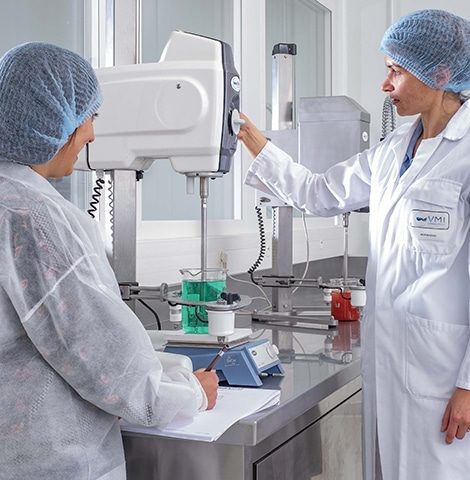 VMI assists its customers in the food and healthcare industries by developing customized mixing solutions that optimize your manufacturing processes. Our technologists encourage you to visit our Process Development Center to test your product on our equipment or to simply examine our product offerings. Our technologists are also able to assist you at your production site.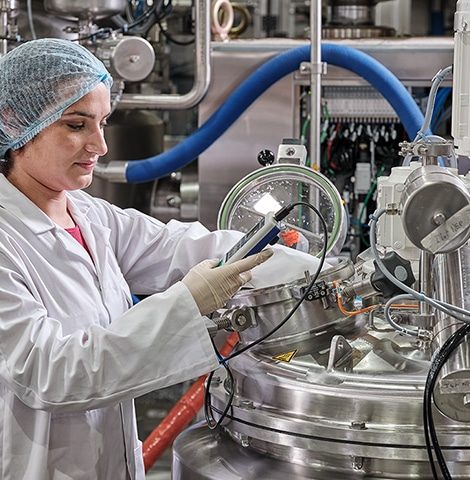 Request for information