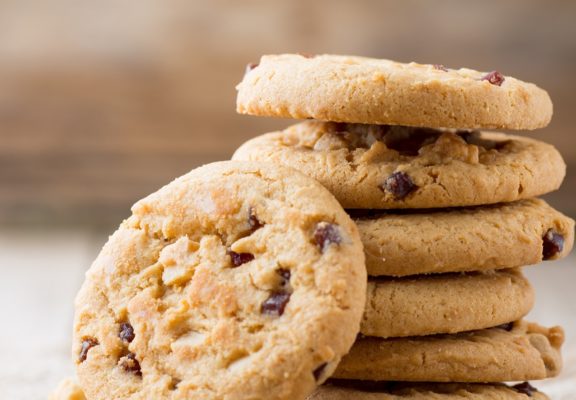 Baking, Pastry, Snack, and Food
VMI offers mixers and kneaders for artisan bakers and catering professionals. We also develop complete industrial solutions for the bakery and food industries. With more than 70 years of experience, we cover all mixing technologies: pre-mixing, batch mixing, continuous mixing, planetary mixing, fermentation, automated systems, and more.
Mixing Solutions
VMI offers premium mixing and kneading solutions for bakery, pastry, and snack manufacturers. From traditional mixers for artisanal bakeries to automated production lines for the food industry, our installations are reliable, modular, and adaptable to different dough families.
Our kneaders and mixers are designed to improve your production performance, so they ensure consistency and repeatability of products, better workstation ergonomics, traceability of batches, improved hygiene, and food safety.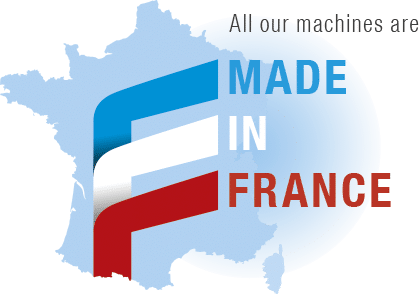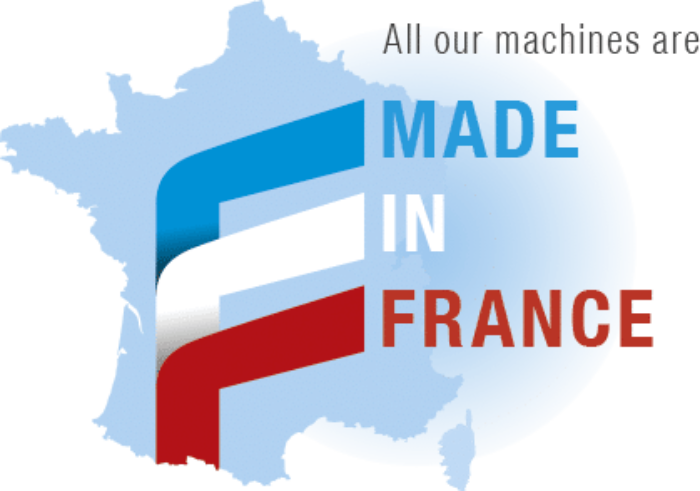 VMI is a French brand and company. We design and manufacture our whole range of equipment on the west coast of France. Our equipment for artisanal bakeries have obtained the Origine France Garantie certification (BV12/ BV22/PH Digy mixers, fermenters, SPI53/63 Digy spiral mixers – AFNOR Certification 79866).
As consumers are currently concerned with health and the environment, we design our equipment to mix and knead a wide variety of products, including ones that are "clean label"—products made with natural ingredients that contain zero or reduced allergens, additives, and artificial ingredients.
Our mixers and kneaders cover a wide variety of processes to ensure consistent quality in:
Traditional bread
White bread, pita & pizza
Bread & buns
Our mixers and kneaders cover a wide variety of processes to ensure consistent quality in:
Viennese pastries
Brioche and milk bread
Savory biscuits and sweet cookies
Cake batter
Custards & creams
Catering products & savory preparations
Cereal and veggie snacks

Process Development Center
Our in-house laboratory has a range of mixers and kneaders and an analysis room to allow our customers to test our machines. Our team of certified and experienced technologists (doctors, engineers, bakers) will be available to assist you.
The Process Development Center has all the equipment necessary to perform the complete manufacturing process, from the storage of ingredients to the baking and freezing of the finished products. The available mixers and kneaders in the Center cover various mixing technologies: pre-mixing, batch mixing, continuous mixing, planetary mixing, robotized systems, fermentation, and more.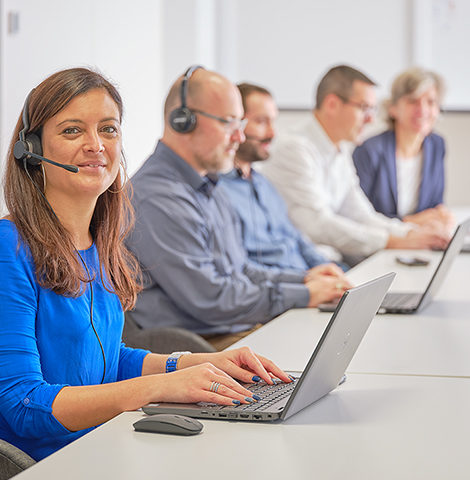 Our international customer service team is available to advise you and meet your needs for spare parts, troubleshooting, maintenance, and much more. Our staff is multilingual and will assist you according to your industry. Together, we can find the optimal solution to any concerns or needs you may have.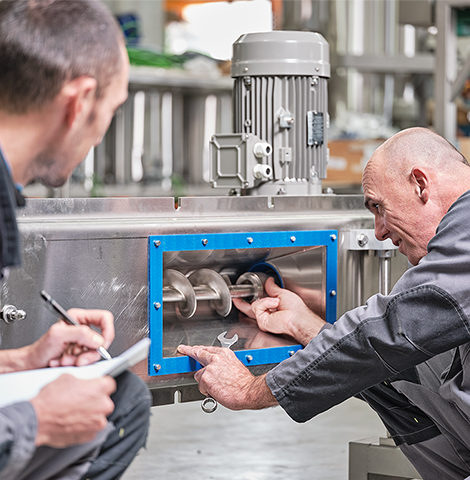 Anticipation is vital to extend the lifespan of your equipment. To optimize the operating times of your installation, VMI is here to support you in the execution of your operations. We offer a wide range of annual preventive maintenance and technical coaching contracts to optimize the use and maintenance of your equipment.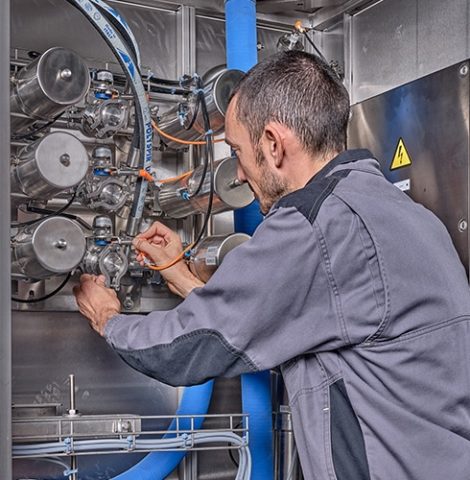 We understand your equipment installations may undergo numerous changes during their lifespan, so VMI's customer service offers you long-term benefits. With our expertise, we will advise you on ways to improve your facility, whether you need to upgrade your teams' knowledge, modify your equipment, or analyze your processes.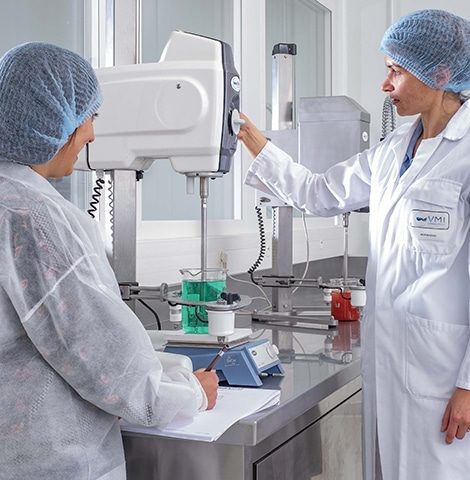 VMI assists its customers in the food and healthcare industries by developing customized mixing solutions that optimize your manufacturing processes. Our technologists encourage you to visit our Process Development Center to test your product on our equipment or to simply examine our product offerings. Our technologists are also able to assist you at your production site.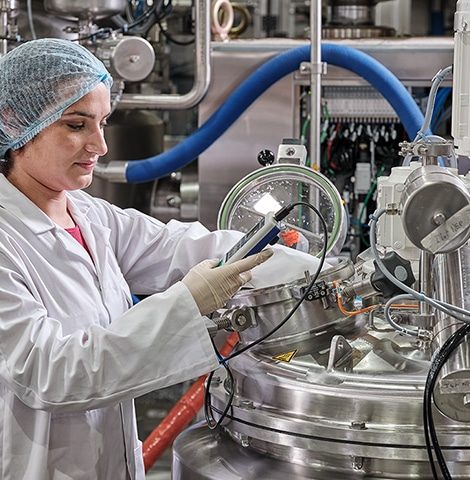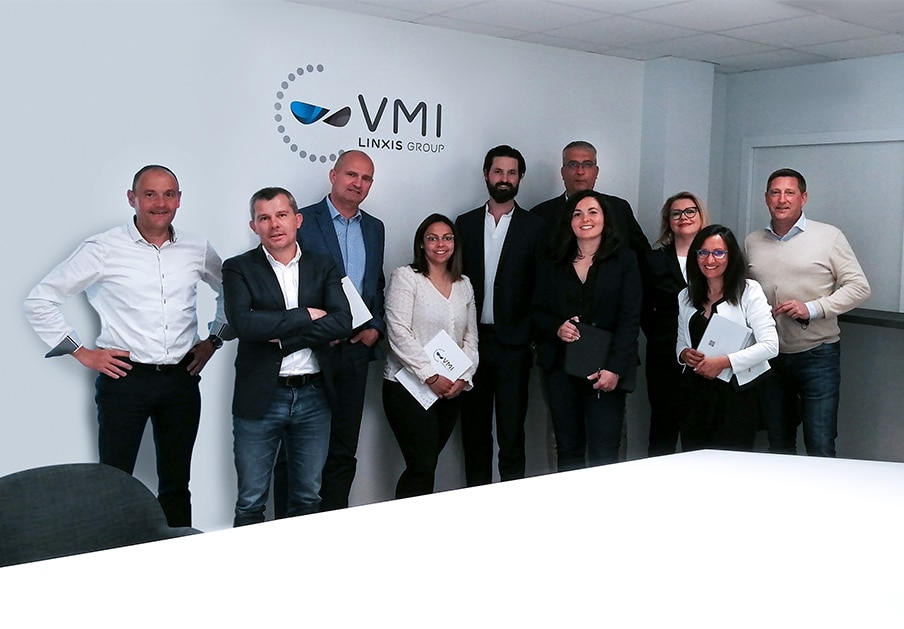 An International Sales Team at Your Service
VMI distributes its equipment to customers all over the world. This international influence is possible thanks to a mobile sales team and a network of distributors and agents trained in our mixing technologies.
We have gained substantial expertise thanks to a history of innovation and experience that spans more than 70 years. We have mastered a wide range of applications in the bakery, catering, and food processing industries.
Our sales engineers are your first contacts. Their goal is to help you determine the right mixing equipment for your production needs.
Do you need a quote, advice, or more information? Contact our sales team now: