Engineering and Support for Your Project
Complete Project Management
For each industrial mixing project, a dedicated VMI team will assist you in:
Understanding your needs and drawing up specifications
Designing your mixing equipment
Assembly and manufacturing in our factory
Tests and controls related to operation, quality, and safety
Start-up of the equipment
A VMI contact person will coordinate and monitor the implementation of your mixing solution throughout this process.
The 40 engineers in our design office provide concrete solutions within the framework of a structured quality approach. This approach is in compliance with ISO 9001 certified procedures.
Our project intervention covers the entire mixing process: pre-mixing, mixing, fermentation or storage, heat exchange, material transfer, utilities and consumption management, integration in clean or sterile rooms, automation, and traceability.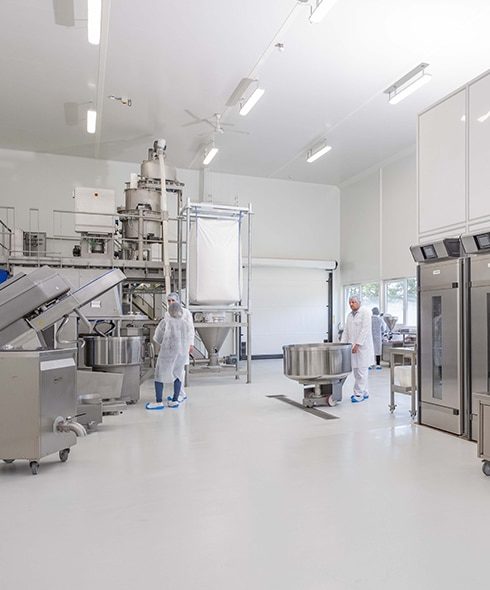 Test Centers
You have the support of our R&D engineers when carrying out trials with your products on VMI equipment. Our technologists can assist you to validate your formula or recipe, change a mixing technology, or scale up from laboratory to production.
Our two test laboratories welcome you to realize your processes in: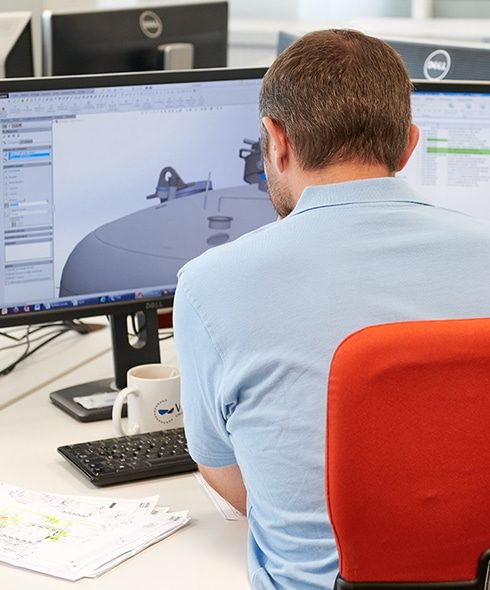 Design Office and Production
Our engineers develop mixing solutions in consideration of your issues from the project study stage. They ensure that the level of safety, standardization, and modularity of your equipment is appropriate.
More than 80 technicians are involved in the manufacturing and assembly of VMI mixing equipment. Your products benefit from optimal manufacturing conditions in our 10,000m² workshop, which is where our technicians assemble the mechanical and electrical components and carry out automation tests.
Some parts of the VMI machines are custom designed in our workshop by our machine professionals. Note that other parts are drawn up and made by our subcontractors and are subjected to quality control (visual and dimensional) upon receipt.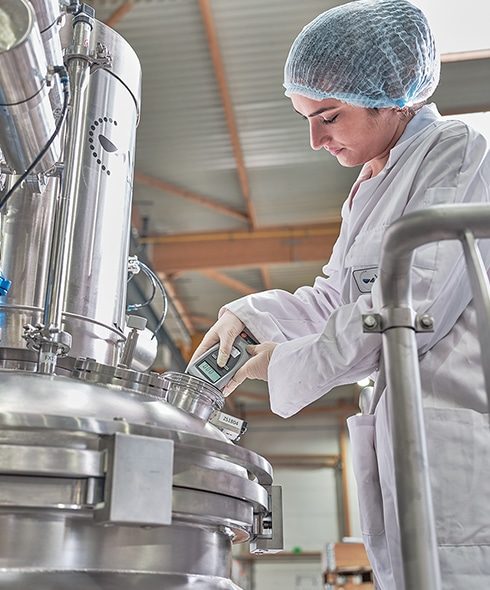 Qualifications and Quality Controls
Our machines, platforms, and automated installations are designed and manufactured according to Good Manufacturing Practices (GMP) and are 100% inspected and tested before delivery. Depending on your project, we can assist you in your qualification process.
Installation Qualification (IQ)
Operational Qualification (OQ)
Performance Qualification (PQ), according to the desired standards (European GMP, GAMP…)
Factory Acceptance Test (FAT)
Site Acceptance Test (SAT)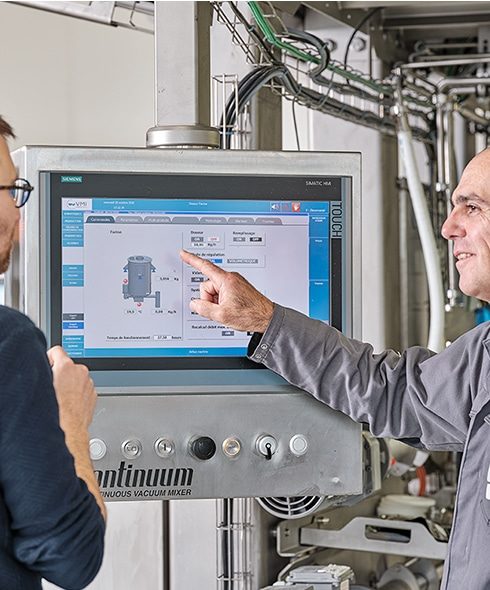 Starting up your equipment
Our engineers and technicians will assist you in setting up your equipment for production–this involves training your team to make sure they can operate the machines independently after installation. Our engineers adjust and fine-tune your installation to make it functional and to ensure it's in compliance with health, safety, and environmental quality standards.