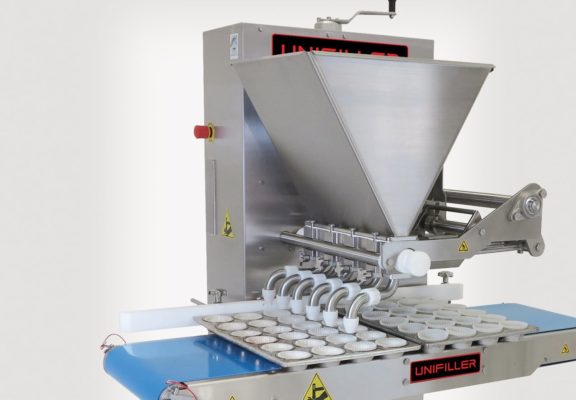 Depositing, Transfering, and Food Filling Equipment
As a specialist in mixing equipment, VMI is now also a distributor of machines made by its sister company, Unifiller Systems. Unifiller is a leading manufacturer of transferring, depositing, filling, and cake decorating equipment for the food and baking industries.
Their equipment offers a diverse range of applications, productivity, comfort, and economy to their users.
From 10 to 450 mL per dosing nozzle
Machines make accurate deposits and finishes
Versatility in applications
Thanks to the various interchangeable tools that are easy to switch over
Applications
Unifiller's depositors can handle applications that require toppings and finishes, such as: