Applications for the Food and Baking Industries
To meet the needs of industrial bakery, pastry, and food manufacturers, VMI has a collection of batch kneading solutions, continuous mixers, and automated mixing systems that integrate both the pre-mixing and fermentation phases.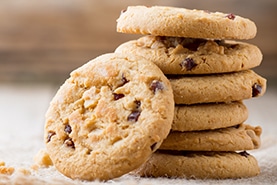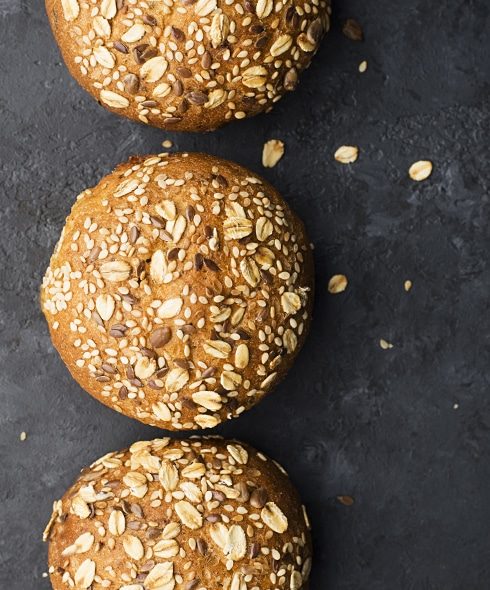 Baking, pastry, and snack manufacturers, what are your requirements?
Versatile and Modular Production Equipment
The evolution of restaurant and catering services and popularity of snack foods among consumers has encouraged industrial bakers to offer more innovative and diverse products.
Taste and nutritional quality are currently top criteria for consumers, as many are now looking for healthier products that include transparent ingredient labels. In this way, businesses in the bakery, pastry, and snack industries face the challenges of "clean label" production. Here are a few ways to overcome these challenges:
Revise the list of ingredients: reduce the total number of ingredients, replace them with natural ingredients, and eliminate artificial components such as additives, colorants, preservatives, and allergenic ingredients.
Obtain a better nutritional score: use recipes that call for less sugar and salt but are richer in proteins, fibers, and vitamins
Integrate environmentally friendly, sustainable, and ethical practices
Consistent Production and Optimized Resources
The baking and snack industries require the mastery of more and more elaborate recipes. Consistency and accuracy are top production criteria to pay extra attention to, so that you can ensure consistent product quality in large-scale productions.
At the same time, food manufacturers want to optimize their production costs, so mixing equipment must automate depositing of ingredients, production cycles, and washing cycles. Operator interventions during production and intermediate phases must be kept to a minimum.
Discover Our Automated Mixing Solutions
VMI benefits from historical know-how in mixing and kneading. Our experience in various types of production guarantees a custom solution to each of your industrial challenges. We combine optimal productivity with the fundamentals of kneading.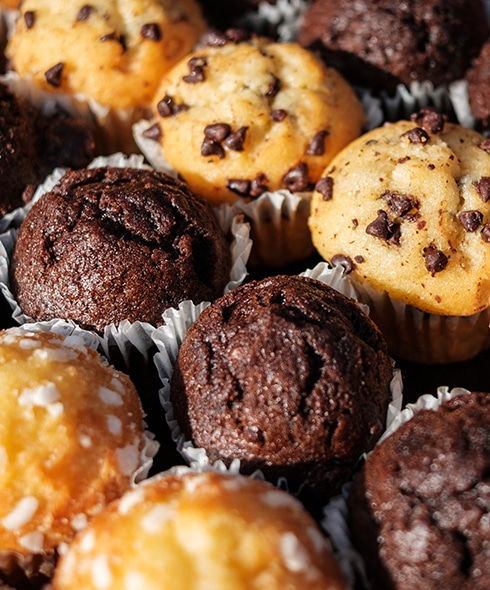 Wide Availability of Mixing Technologies, Configured to Your Needs
For more than 70 years, we have been designing and manufacturing our mixing solutions for bakery, pastry, and snack manufacturers in France. Our equipment offers a production capacity of up to 7 tons of dough per hour, with various mixing technologies adapted to your ingredients, process, and location constraints:
Batch mixers with removable bowls, spiral mixers, or fork mixers. These mixers can be combined with additional systems such as elevators, hoppers, conveyor belts to create semi-automatic production lines.
Automated mixing systems with a line of batch mixers or continuous mixers. These systems can integrate:

Automatic depositing of ingredients

Integration of sourdough, inclusions, or other minor ingredients

A pre-mixing phase for the hydration and homogenization of the ingredients

Rest and fermentation stations

Reintegration of scrap dough

Planetary mixers that can operate independently or be integrated into an automated system
VMI benefits from the combined knowledge and expertise of the Linxis Group companies. Our sister companies' complementary skills enable us to offer our customers a global turnkey solution: automated management of ingredients (bulk, liquid) and transfering, depositing, and portioning of the finished product.
We Analyze Mixture Behavior for Custom Solutions
White bread, sandwich bread, traditional bread, Viennese pastry, biscuits, muffins, cake–for each type of product, we offer a mixing solution suited to the rheology of your dough (the study of the mixture's distortion and flow under the effect of constraints).
Our technologists can assist you in defining and optimizing your production processes.
Our experts share with you the process parameters of great bakery and pastry recipes: sourdough baguette, cookies, meringue, cake…