Applications for the Artisanal Bakery and Catering Industries
For more than 60 years, VMI has been a historical partner of artisan bakers. VMI mixers and planetary mixers are among the most widely used equipment in French bakeries and laboratories. We are proud to accompany bakers and confectioners in the development of their recipes.
Our mixing solutions also support professional kitchens in restaurants, caterers, and communities. They are specially designed to knead dough and mix other food products such as creams, sauces, meats, and vegetables.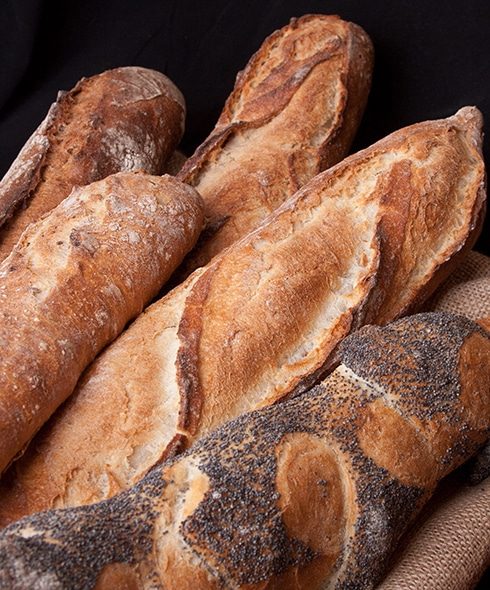 Bakers, What Are Your Needs?
Whether you are an independent artisanal bakery, a chain of bakeries, or a large-scale distribution bakery, we understand that your goal is to present your customers with consistent and high quality products every day.
Nowadays, consumers are looking for healthier products in bakery products, adding a demand for nutritional quality in addition to the longstanding demand for taste. There is also a growing consumer desire for variety and diversity. In addition to traditional products like the baguette, novelty items like specialty breads, Viennese Pastries, and sourdough pastries are now taking the spotlight.
This desire for variety and quality in baked goods has led to bakeries leaning toward recipes with original flavors, revisited classics, or natural products made with locally-sourced and healthy ingredients.
Complete the form to download the brochure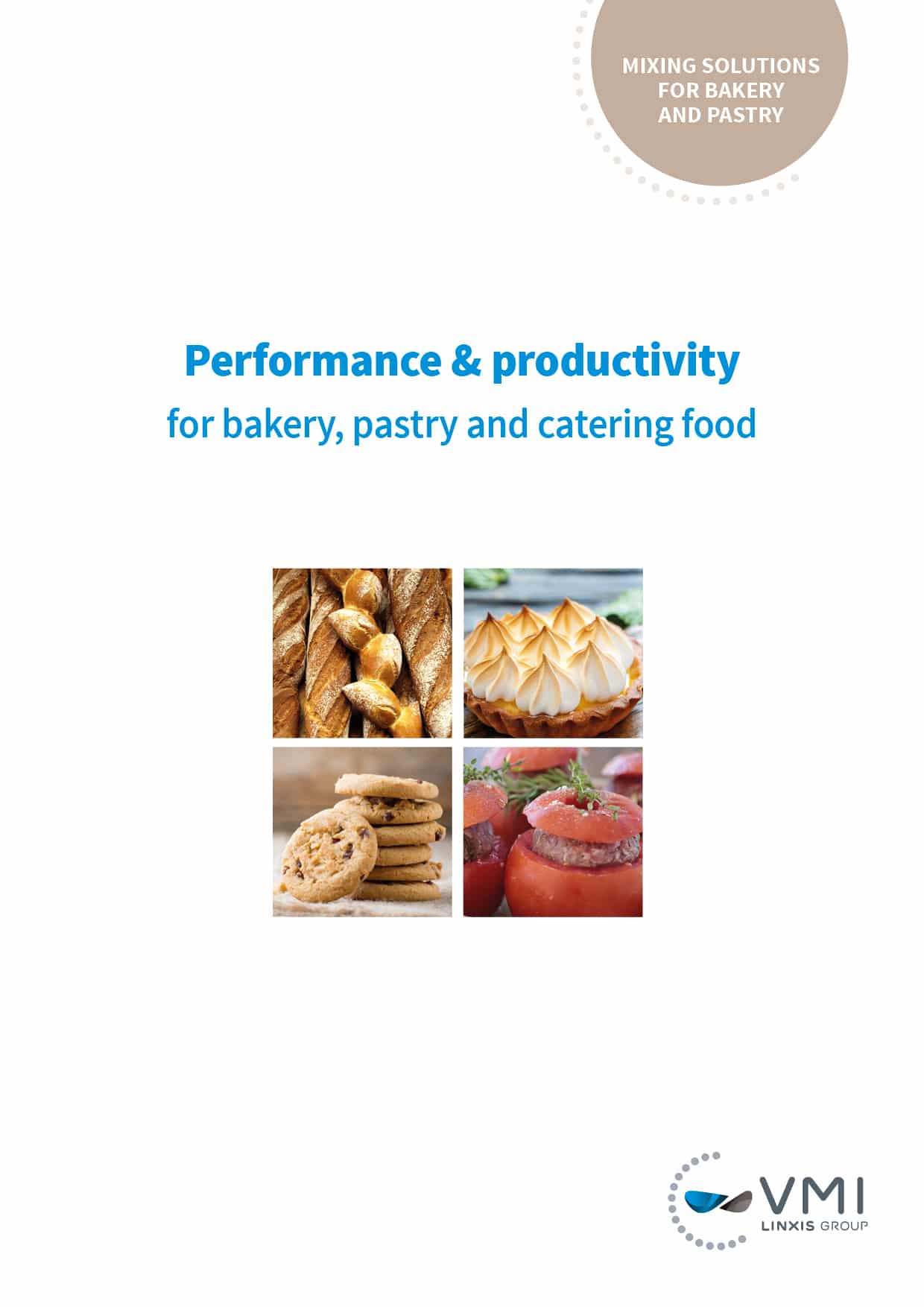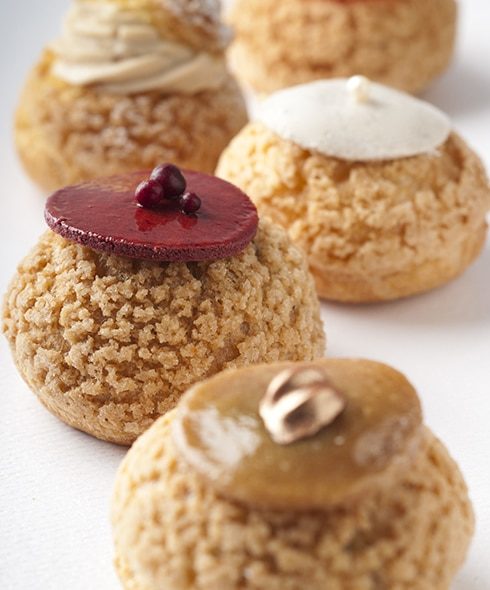 Caterers, What Are Your Needs?
The food industry is diverse and competitive. Despite the many branches of the restaurant sector–commercial, independent, chain, fast food, and gourmet restaurants–each restaurant owner and chef seeks to differentiate himself by customizing his recipes or catering concept.
Restaurateurs and caterers, we understand that you are constantly under pressure to adapt to new food trends, whether they be traditional cuisine, exotic dishes, vegetarian, vegan, plant-based recipes, molecular cuisine…
Apart from satisfying consumer demand, there are other obligations to consider daily:
Respect for hygiene rules
The respect of the food safety standards
Management of raw material and personnel costs
Reduction of food waste
Discover Our High-Performance Kneading and Mixing Solutions
To help you meet these obligations and make your work easier, VMI has designed mixers and kneaders that combine versatility, ergonomics, and simplicity of use to save you time and energy.
A Wide Choice of Mixing Equipment to Make All Your Recipes
VMI offers the widest range of mixing equipment on the market. Each range is available in different models, with various bowl volumes designed to meet your production needs and environmental constraints:
Our Commitments as a French Manufacturer
VMI is a French brand. From design and engineering to manufacturing (boilerworks, machining, mechanics, automation…) and machine assembly, all our operations are performed in France. Our head office and all our design and manufacturing units are based in Montaigu-Vendée, near Nantes. In 2018, we obtained the Origine France Garantie certification for the BV12/ BV22/PH Digy mixer ranges, fermenters, and SPI53/63 Digy spiral mixers (AFNOR Certification 79866).
If you work in the restaurant or bakery industries, we get that your job is particularly demanding. Choosing quality kitchen or laboratory equipment is essential for your working comfort. That's why we designed high-performance equipment to help you feel good at work.
Our equipment can:
Improve your comfort of use

Low noise level
Mixers and kneading machines are easy and quick to clean
Easy maintenance
Reduce musculoskeletal disorders

Adaptable bowl height
Machines on wheels for easy movement
Bowl trolley to reduce any physical handling of heavy loads
Work efficiently within production constraints

Recording of your recipes and production parameters
Quick attachment system for tools
Ensure your safety

Compliance with the Machine Directive
Safe operation (machine stops as soon as the cover is opened)
Fight against asthma (due to flour dust)

Transparent and watertight solid cover protects operators from flour dust and other particle projections (NF EN 453 and NF EN 454 standards)
Soft start of the tool
To offer you peace of mind, a 3-year warranty on parts applies to all VMI brand machines in the artisanal bakery and catering range.
The diversity of VMI's mixers and kneaders offers operators great versatility in recipes. Our mixers are suitable for soft doughs, hydrated doughs, as well as harder doughs made with strong flours. Their kneading will bring good extensibility, tenacity, and elasticity to the dough.
We recommend fork mixers for the production of traditional bread, pastries, short crust dough, and pizza dough. Spiral mixers are suitable for all types of dough, thanks to their wide hydration range. The mixers are versatile thanks to 3 tools that are suitable for applications including special bread, pastries, sweet doughs, cookies, biscuits, sponge cakes, meringues, sauces, creams, meat, and vegetable mixes.