New Digy interface for the Genius kneader
After a preview presentation at the Europain exhibition in January 2020, VMI officially launches the GENIUS spiral mixer, equipped with the new Digy touch control interface.
With these new features, VMI wishes to support bakers in a gradual return to normal for all their activities, by offering a robust and versatile mixer that is user-friendly and easy to operate.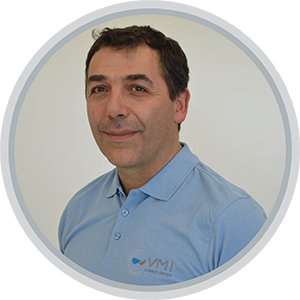 "We finally have the answer to the need of the bakers-pastry makers-managers, who, in addition to an easy and repeatable control of the machine, need to produce a highly personalized dough or mixture of equal quality," explains José Cheio de Oliveira, VMI's R&D manager. With Digy, the many features of VMI kneaders, mixers and fermenters are within reach of users!
A new intuitive touch control panel
The Digy interface has been designed specifically for the needs of bakers and pastry chefs and their environment. The screen and its facade ensure shock resistance and waterproofing against moisture and flour dust (international electro technical standard IP65).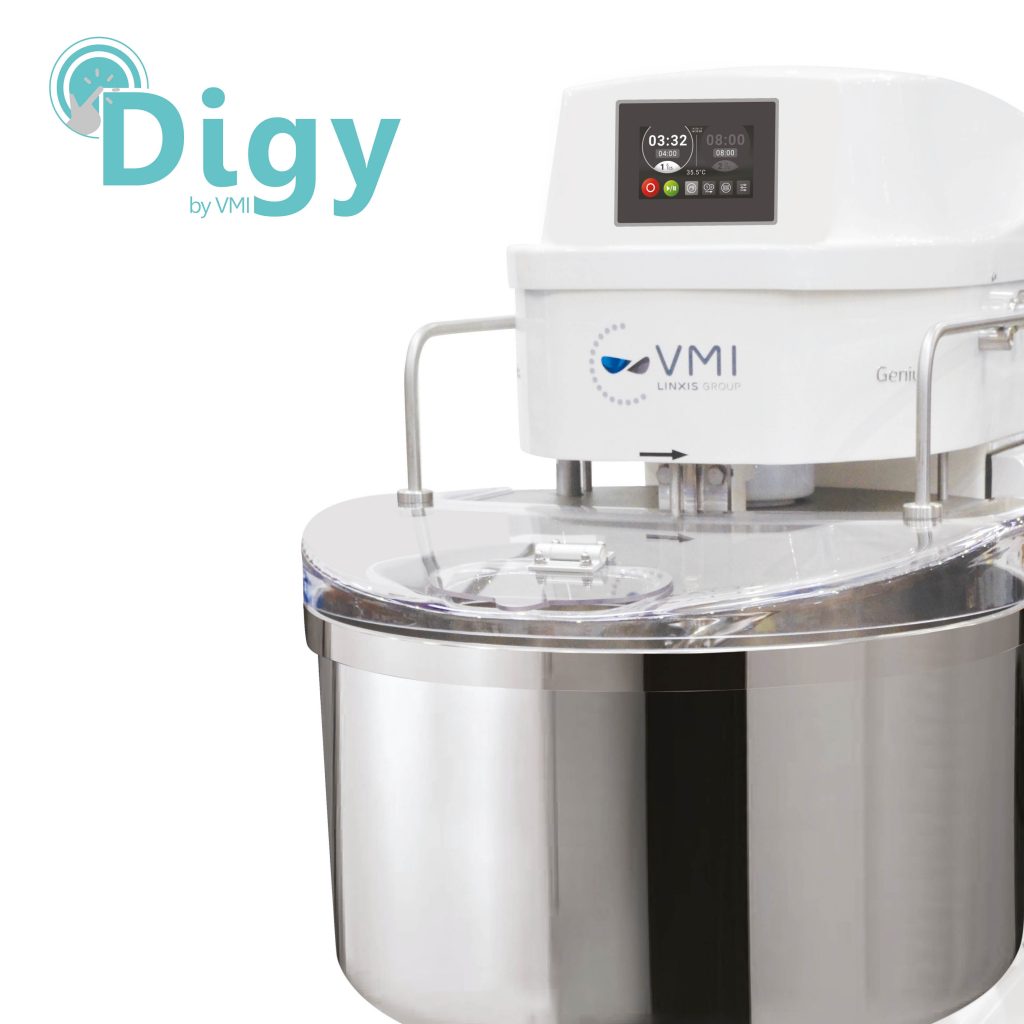 This new touch control panel allows you to control and monitor all the steps of dough production: recipe programming, execution, monitoring… Digy becomes instantly familiar thanks to an intuitive, refined design, with the look and feel of everyday connected objects. Users can customize their access to the features on the home page, according to usage.
GENIUS Spiral kneading machine: the bakers' and pastry cooks' ally
GENIUS EV with Digy touchscreen
For the GENIUS, Digy offers, with great ease of use, the two modes of operation of the kneader: manual or automatic. The home screen keeps the principle of 2 timers, for 2 speeds of kneading which can be run in sequence at the operator's choice. Immediately, the operator visualizes in real time the parameters of the current mix:
Pre-mixing time;
Kneading time;
Elapsed time;
Time remaining;
Speed of the tool and the bowl; and
Dough temperature.
With the automatic mode, bakers can save up to 100 personalized recipes. The sequence of phases (up to 30 phases) will then be done automatically when the recipe is launched. Three levels of access to the control interface are available. Bakers thus ensure the repeatability and consistency of productions.

Find all the kneaders from the VMI artisan range here