MylabMIXER, the website for online sales of bench-top mixers
It is now possible to order in few clicks the Turbotest® and its mixing tools, for beaker formulations from 250 to 5000 mL. The equipment will be delivered within a few working days. MyLabMIXER offers you an exclusive online preferential rate on the Turbotest® package! Available in French and English, the website mylabmixer.com is for the research laboratories, cosmetic-pharmaceutical industries, training centres and universities.
Turbotest®, the Bench mixer par excellence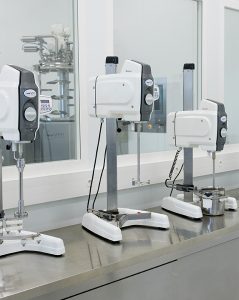 The Turbotest®, designed and manufactured in France by VMI, allows the development of formulations according to the rheology of the product. This mixer, present in half of French
laboratories, is the ideal equipment for any bench testing, formulation, quality test, new product development, and new process improvement. The Turbotest® has been designed to work on a laboratory scale, with a view to industrial scale-up: it ensures the validation of process parameters (turbine types, vessel/tool homothety, speed ranges), which will be transposed for industrial production.
More than 60 years of use and innovations have made this mixer evolve. Its hygienic design in stainless steel and ABS is suitable for laboratory/clean room environments. The Turbotest® is ergonomic and comfortable to use thanks to a quick bench installation and an easy and safe adjustment (single-phase plug, beaker holder with patented detection, lift-up head, interchangeable turbines…).
Two packages available, according to your needs
The website mylabmixer.com introduces the laboratory mixer Turbotest® with two different packages: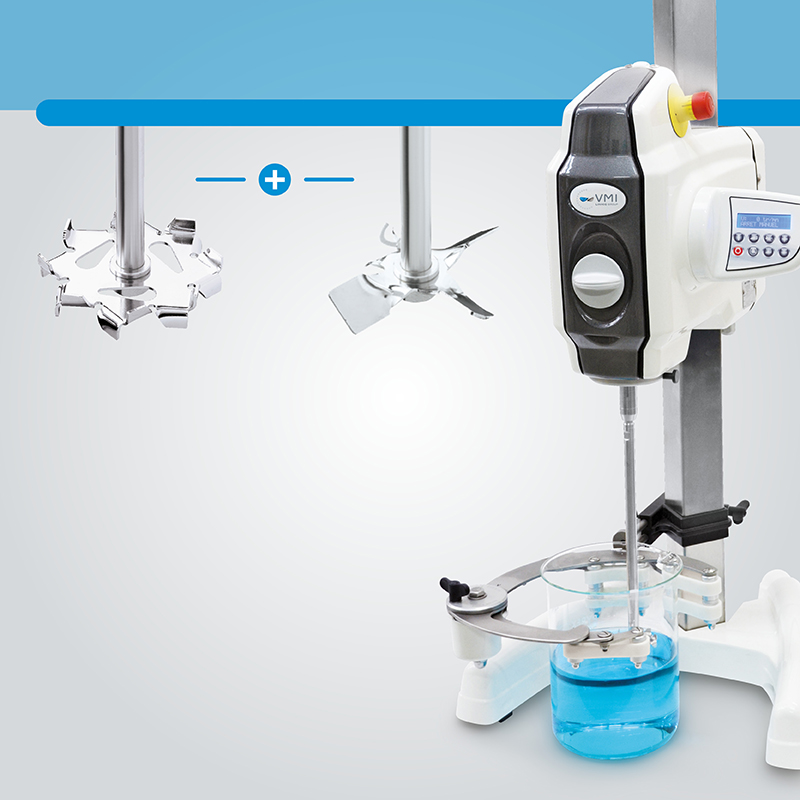 The Starter Lab Package, includes with the Turbotest a deflocculator turbine and a 4-blade propeller, for dispersion, dissolution, suspension, simple emulsification and homogenizing operations. These tools are perfectly adapted for mixing very liquid, miscible products and for incorporating powders: serums, perfume, make-up removers, suntan oils, gel, shampoo, ointments, pigmented cream formulations.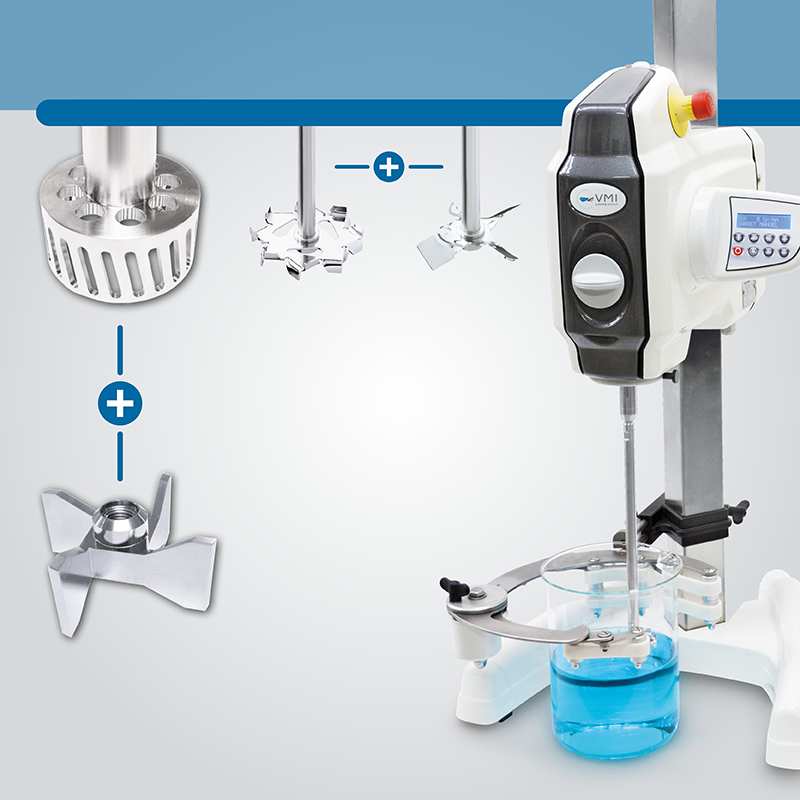 The Master Lab Package, supplies with the Turbotest® a deflocculator turbine, a 4-blade propeller and a Rotor-Stator emulsor. This package enlarges the range of possible applications. The Rotor-Stator is very efficient for fine emulsions of powders in a liquid phase but also for emulsifying and homogenizing viscous ingredients: toothpastes, cosmetic creams, make-up foundation, mascaras, lipsticks, lip balms…
The Starter and Master Lab Packages are available in 6 references, varying according to the dimensions of the Tools, adapted to the volume of the beaker to guarantee a homogeneous mixing (references for a volume of 250, 600, 1000, 2000, 3000 or 5000 mL). The Turbotest® shaft with tool and its attachment system allow an easy and quick shaft changing.
nnnnnnn