« Virtual Modern Bakery », 3D visit of an automated production line for the bakery industry
Twelve major French players* in the industrial bakery industry participated in the initiative of Medef International (French Business Confederation) to create the first 3D industrial bakery factory.
The application named "Virtual Modern Bakery" offers an immersive experience to users who can visit two production lines, semi-automated or automated, and discover the equipment associated with each stage of the process: storage, ingredient handling, mixing, kneading, dividing, shaping, baking, freezing, packaging, design office.
The multilingual application (French, English, Spanish) is available on Android smartphone, computer, or web interface:
VMI shares its expertise on the automated production line implementing a batch kneading system.
This automated system integrates several spiral mixers with a set of bowls. At the end of the kneading process, the line brings batches to the elevator, discharging the dough into a portioning hopper. The dough pieces are then deposited on a conveyor belt towards the dividing and shaping stations.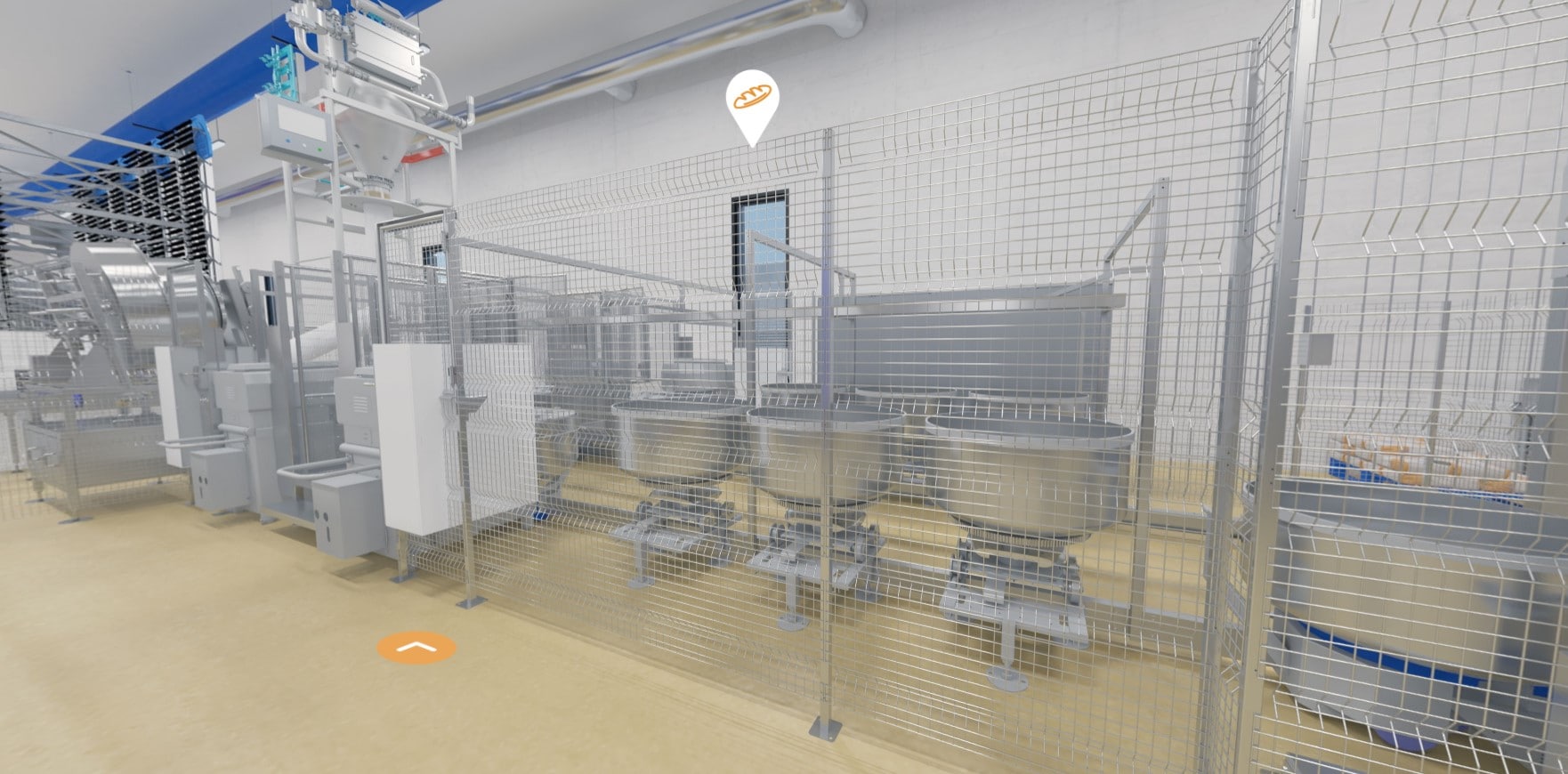 This digital tool available for industrial bakery stakeholders allows a global vision of the equipment and automation of a bakery products production line.
For more information on automated mixing solutions, contact our team!
* Participants to the Virtual Modern Bakery application: VMI, Shick Esteve, Sorema, Panem International, JAC, Mecatherm, BFR Systems, Bongard, CFIA, Clauger, Eurogerm, Hopi Consulting.