VMI improves its CSR policy and publishes its first report
VMI underlines its proactive policy for sustainable and responsible growth, and enthusiastically shoulders the social and environmental responsibility incumbent on it as a company.
The drafting of its first CSR report shows that it is implementing solutions and marks a new stage for VMI: the ramping up of its CSR actions and their active, and purposeful steering.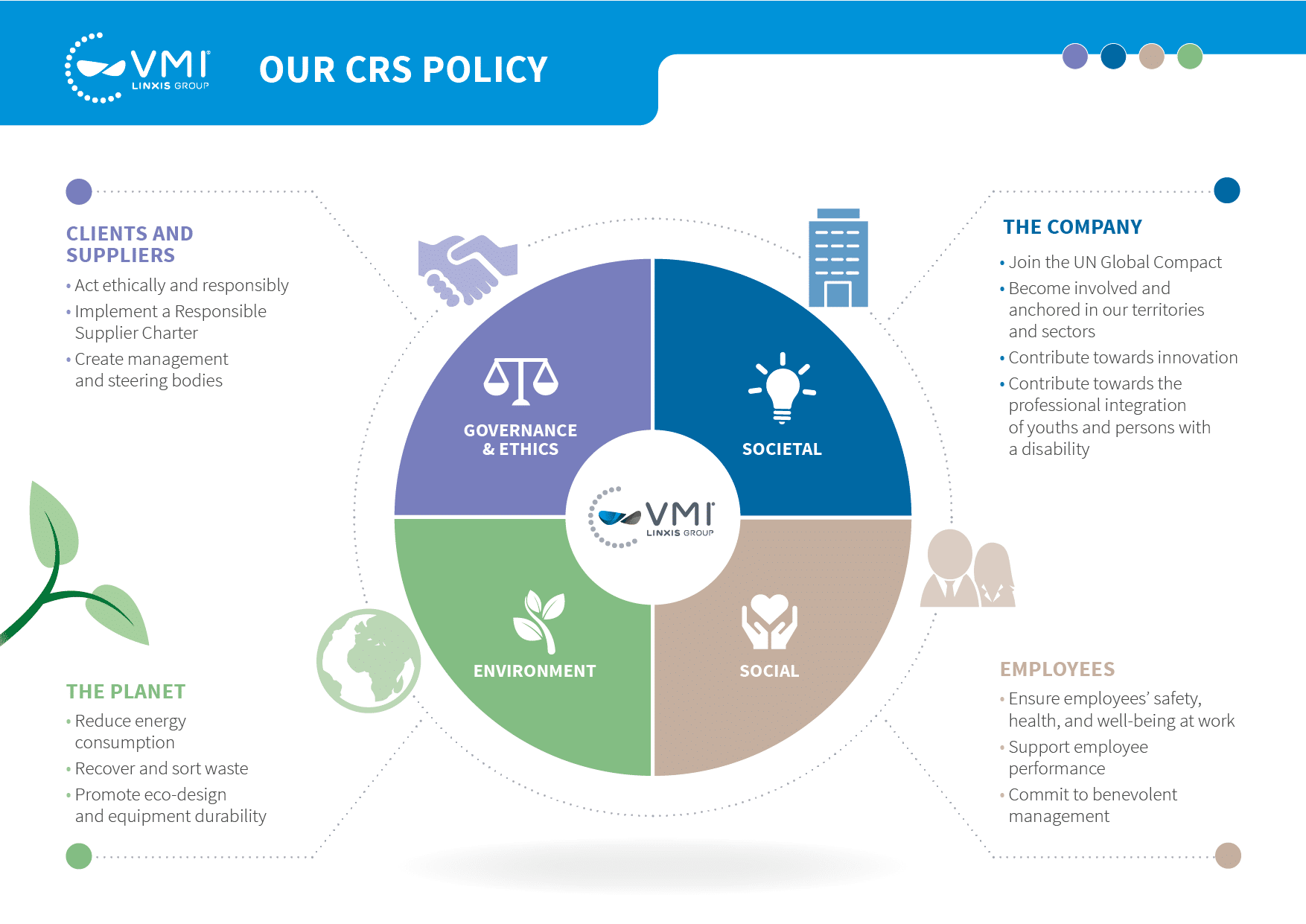 To carry out the actions set out in its CSR policy and identify areas for improvement, VMI has entrusted the association Planet'RSE with the task of performing an audit, to be conducted every two years. During this first assessment, VMI scored 569 out of 1000, the equivalent of a confirmed CSR policy.
Complete the form to download the full 2021 annual CSR report: